When I decided to write about Tim Parks' new essay collection Life and Work: Writers, Readers, and the Conversations between Them, I didn't intend to write about panic attacks, anxiety and the emotional toll of the writing life, but these themes curiously bubbled up to the surface. I was also writing it for The Millions, which unlike the Los Angeles Review of Books, for example, avoids straight-up reviews, forcing me to look for interesting themes across Parks' divergent essays. One of his pieces focused on Samuel Beckett–no stranger to anxiety himself–and this led me to Anthony Cronin's fine Beckett biography, which helped give me some additional material.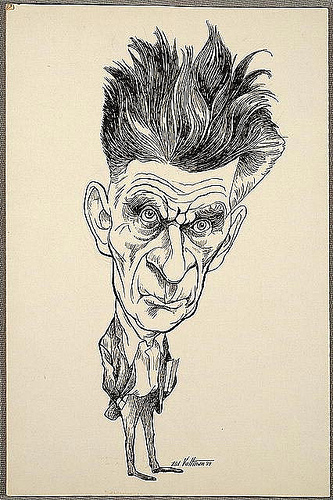 The piece is titled "The Writer is Not Here: On Nihilism and the Writing Life," and I can also say that when I was reading Parks' collection, I was finishing my own novel and experiencing a certain amount of anxiety in the process. Not anxiety in the career sense (i.e., have I written a good book?), but at the level of raw nerves, of scratching at emotional wounds, of going deep.
The essay was well received. It has been mentioned in The Paris Review Daily, 3 Quarks Daily, and also in The Rumpus. I suppose the topic is not unfamiliar to writers who "go deep" on a regular basis.